The ultra-slim fresh water bum spa.
🦃 50% OFF - LIMITED TIME ONLY! 🦃 PODDI is the slimmest bidet attachment in its category, making it a very discreet addition to your bathroom routine. Installed in less than 8 min, it fits right under your toilet seat and uses fresh water, like your sink or shower (NEVER toilet water). Turn the knob, rinse clean, and tap dry, your bum is now shower fresh!
Why you'll love it

Super easy install
Includes everything for a quick installation under 10 minutes.
Separate front and rear nozzles
Rear wash is for everyone's bum, targeted to hit the right spot
Front wash is angled slightly forward with a softer spray pattern.
Precise pressure control
Turn the dial to go from a soft spritz to full pressure.
Automatic Self-cleaning
Our patent-pending system runs fresh water over both nozzles before and after each use.
Nozzle protection
Extended plastic barrier protects nozzles from possible contamination.
How to install it

DIY in less than 10 min! Trust us, you don't need any plumbing skills. Unscrew your toilet seat, set PODDI on the bowl, reattach your toilet seat and connect to the fresh water supply behind your toilet with the included T-adapter and hose. It's done! No special tools or electricity needed.
Will it fit your toilet?

PODDI attaches to 99% of toilets right out of the box.

Unfortunately if you're in the 1% of French Curve toilet owners, PODDI isn't for you yet.
1-year warranty

Every PODDI is carefully tested before shipment and we will promptly remedy product defects for one year from the date of sale.
Fast shipping

U.S. addresses within the contiguous 48 states qualify for standard shipping. Additional shipping rates including 2-day overnight are available. Different rates apply for Alaska, Hawaii, and international orders.
What's included

(1) PODDI Bidet

(1) Premium Bidet Hose

(1) Premium brass T-Adapter + Washer (splits freshwater supply)

(1) Plumbler's tape roll (in case your pipes are a little old)

(1) Easy-To-Follow Set-Up Guide
View full details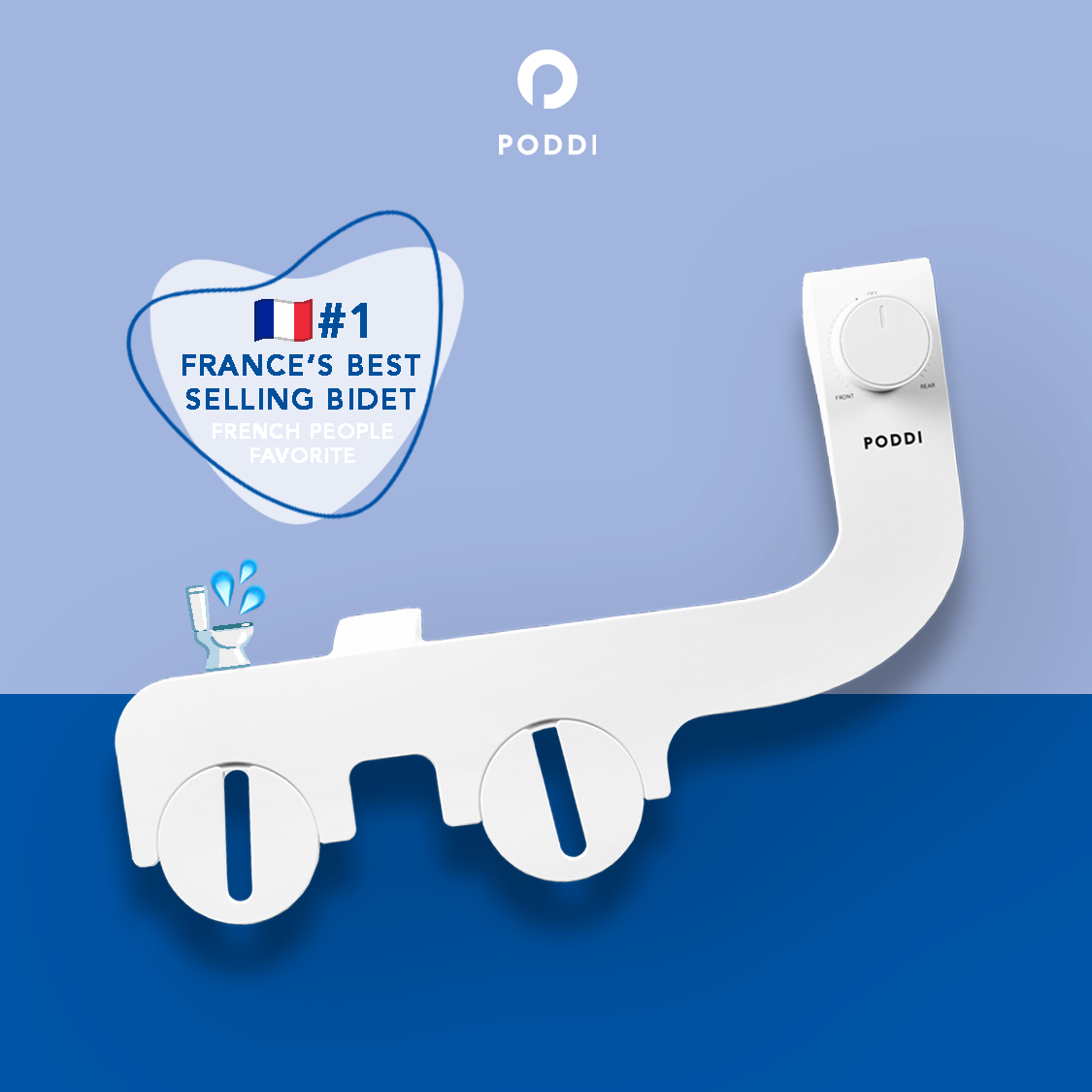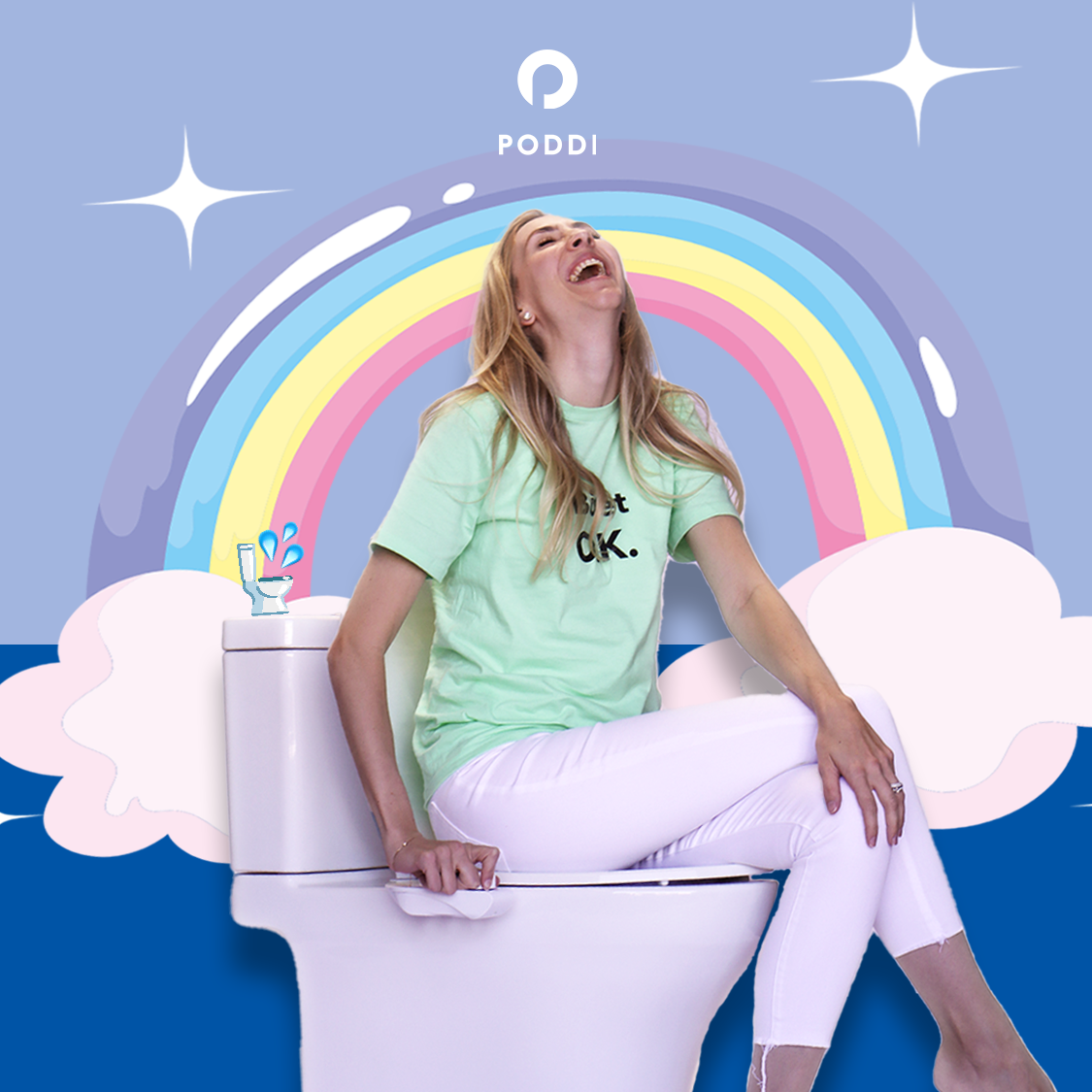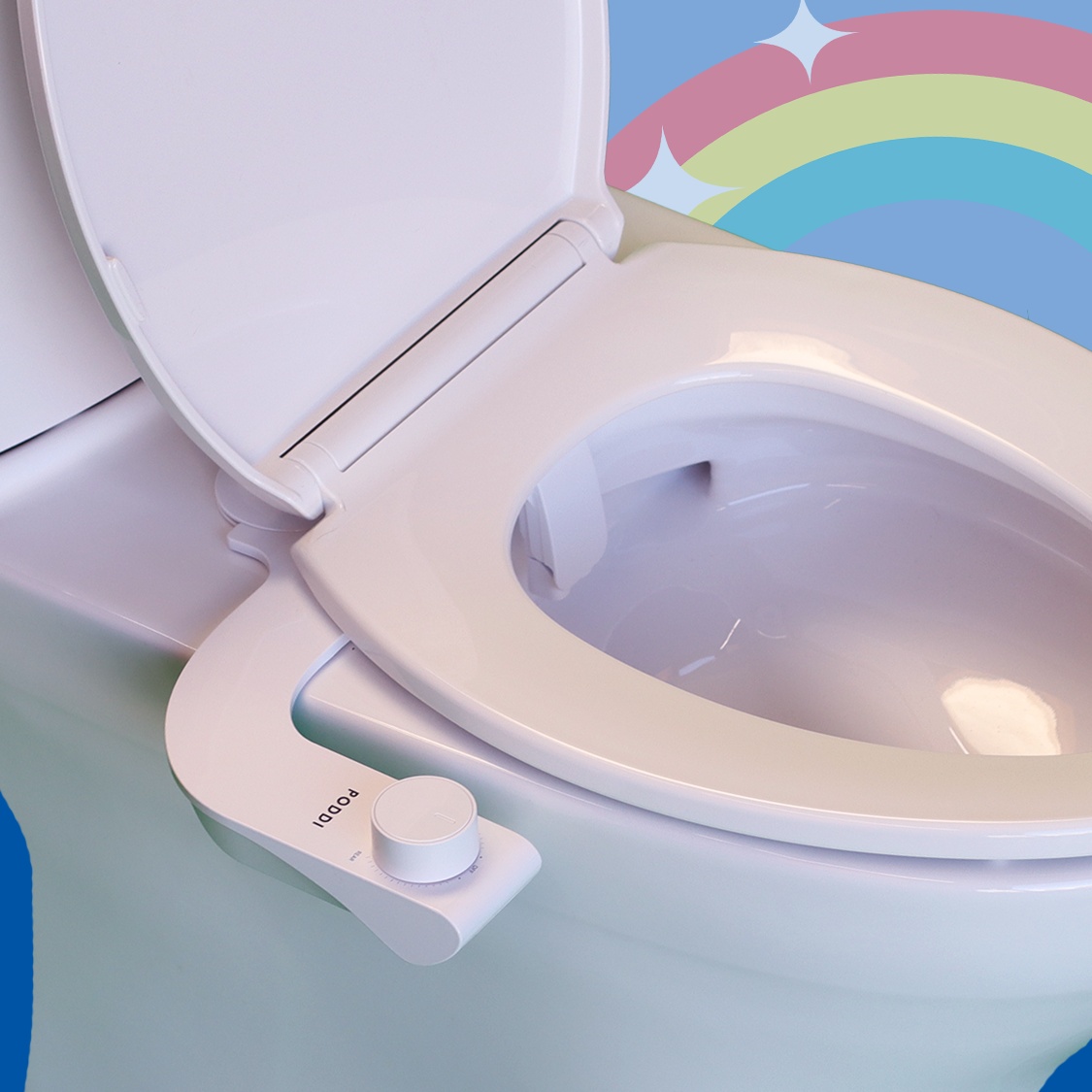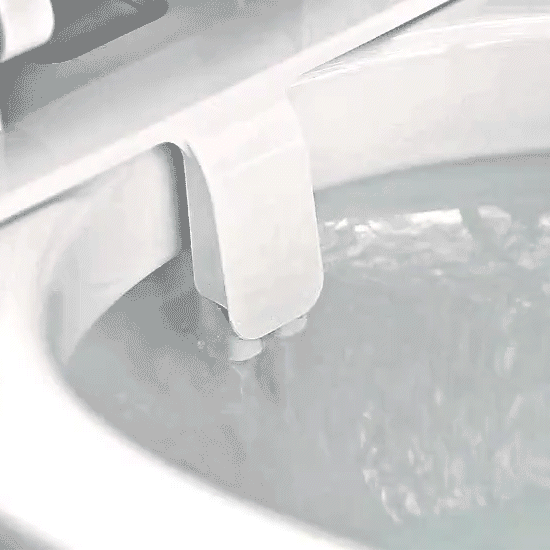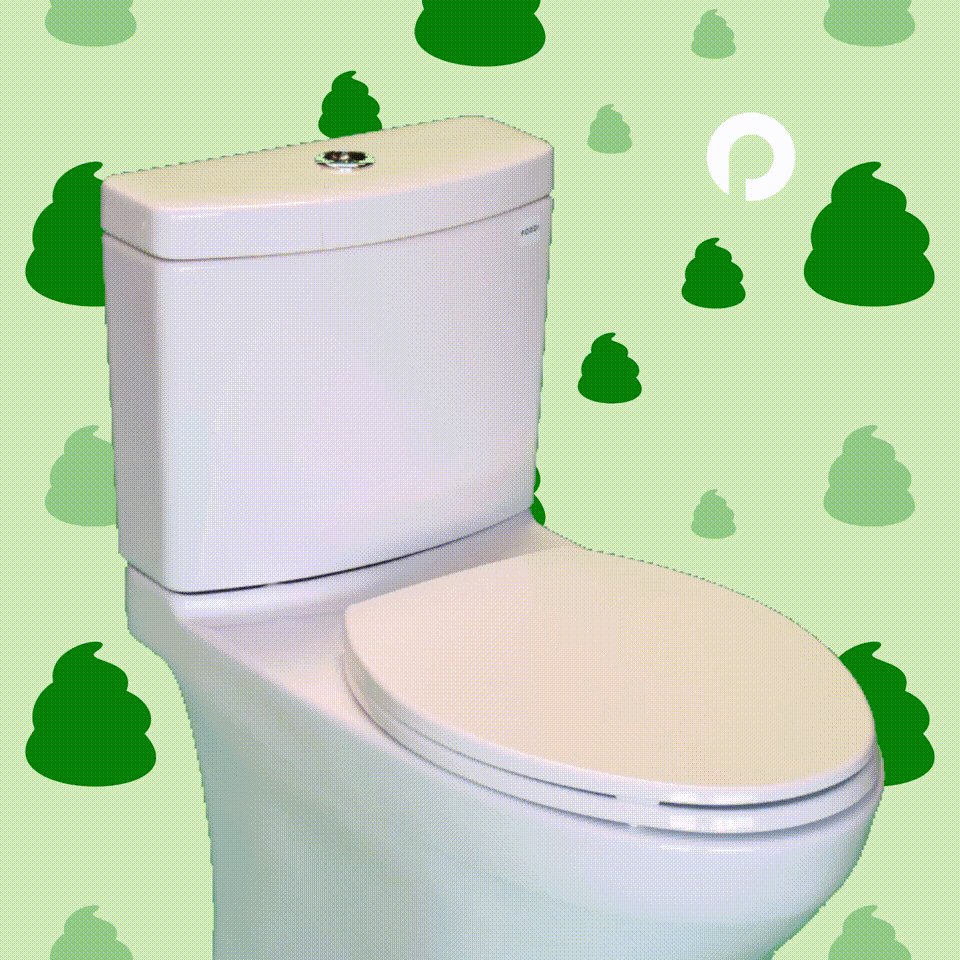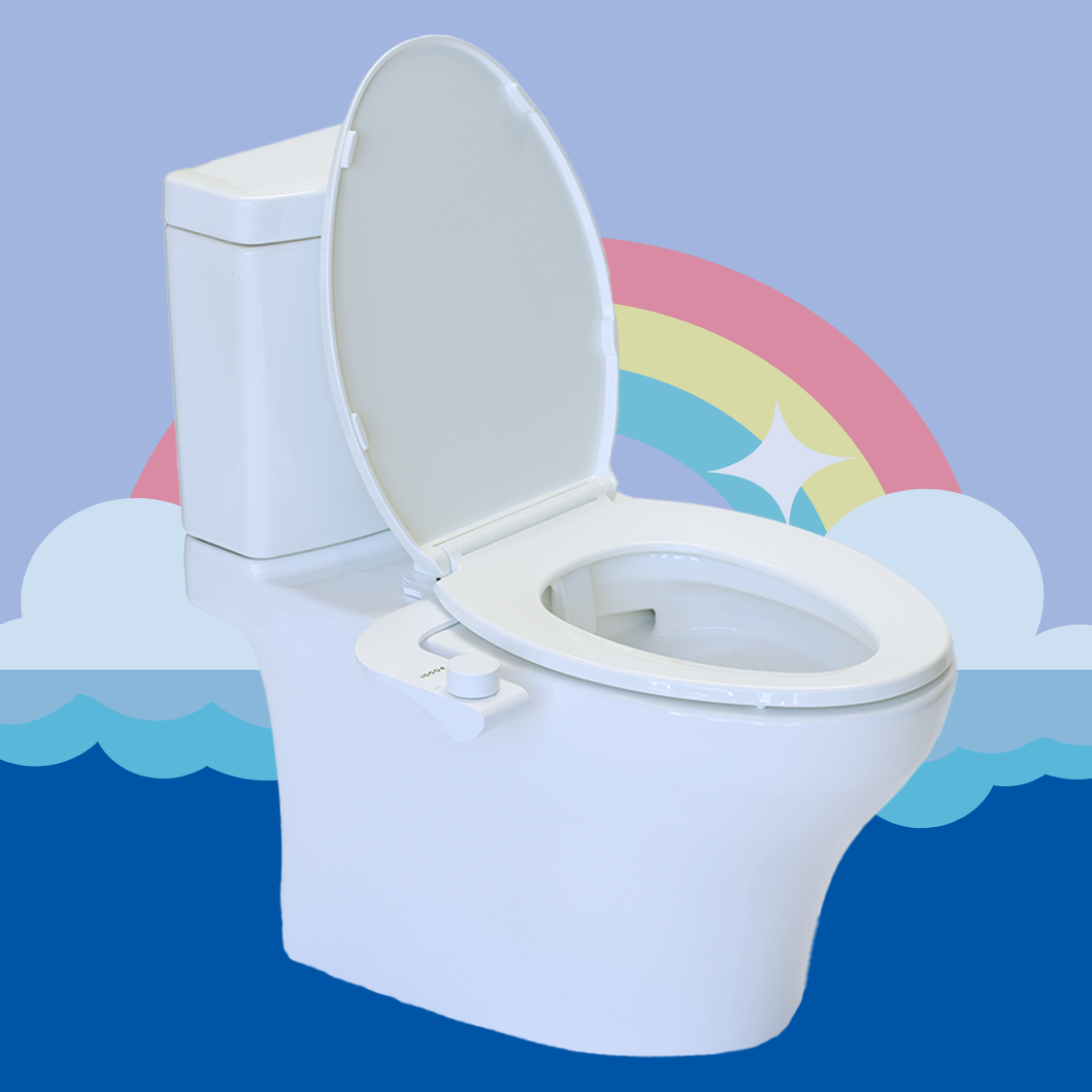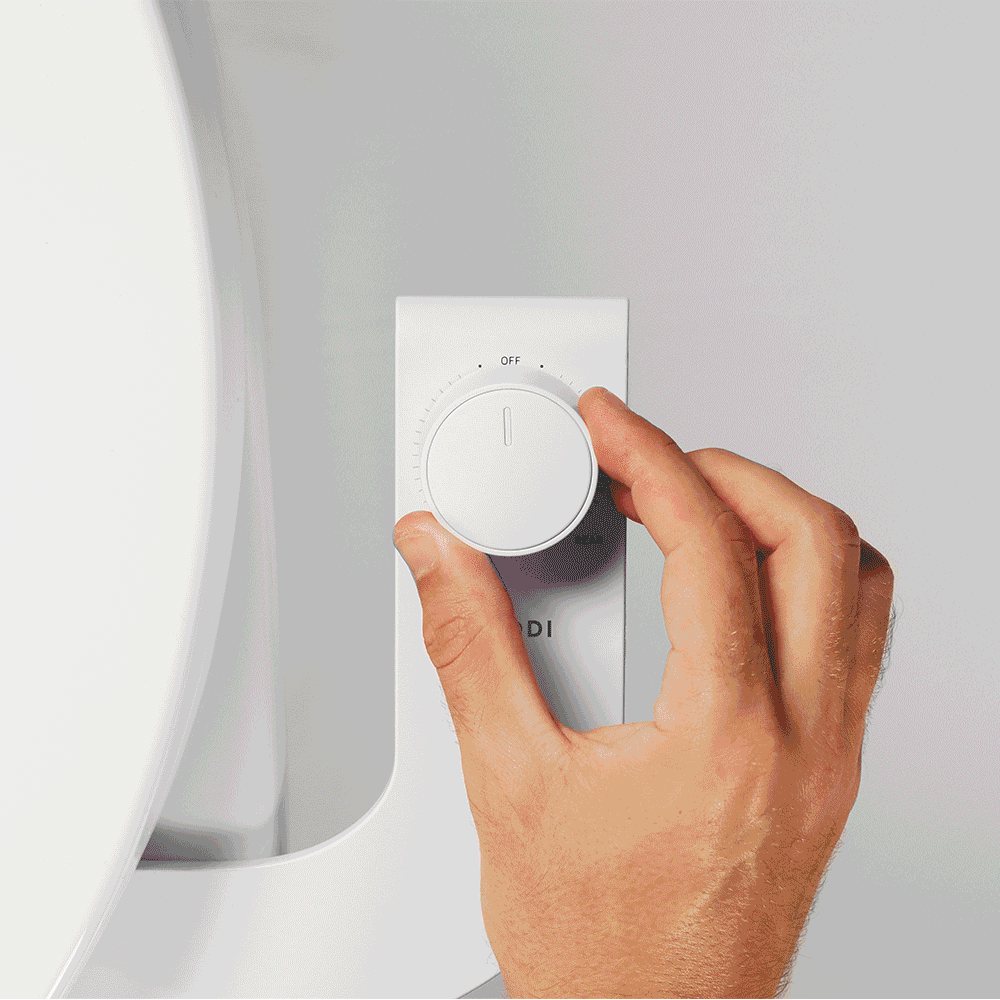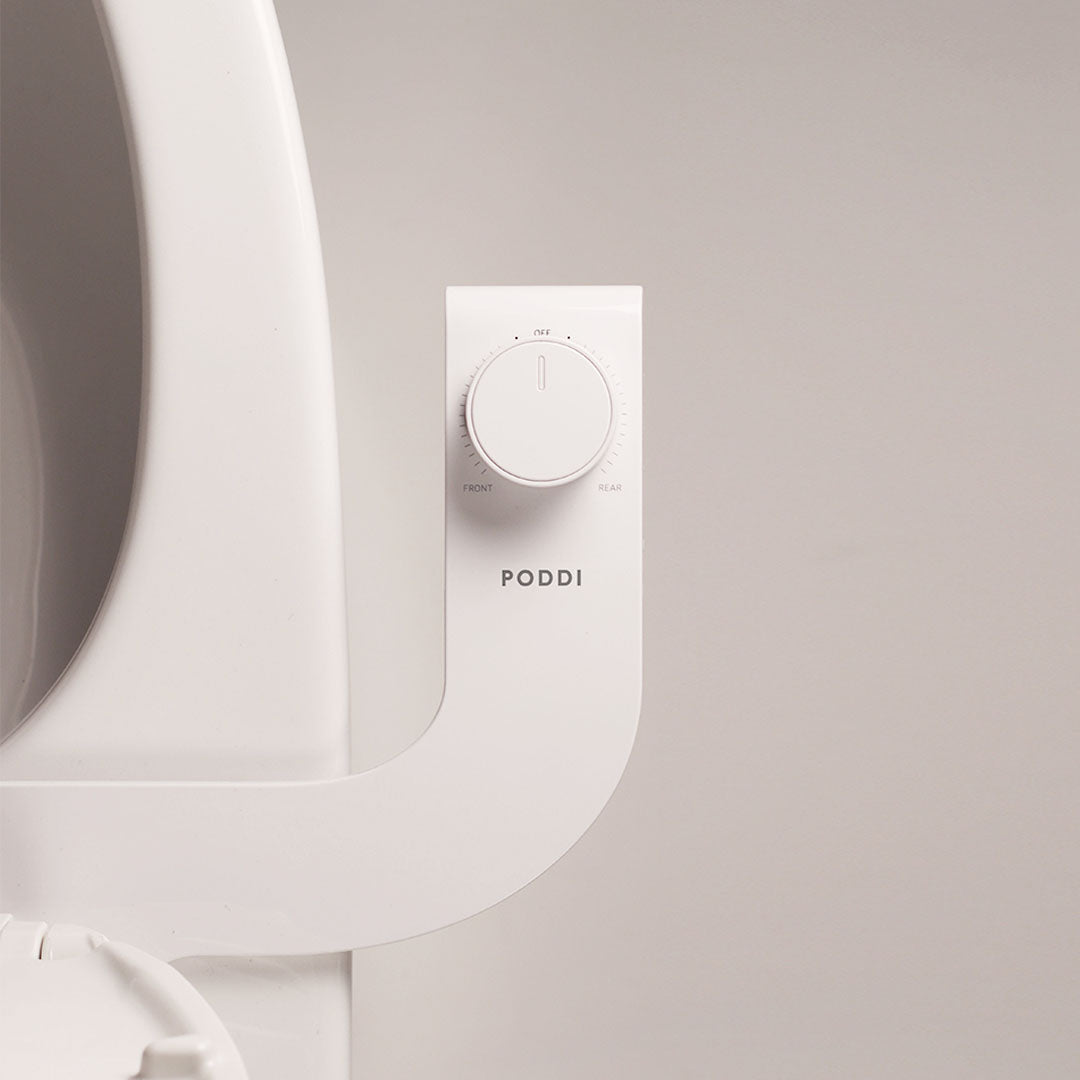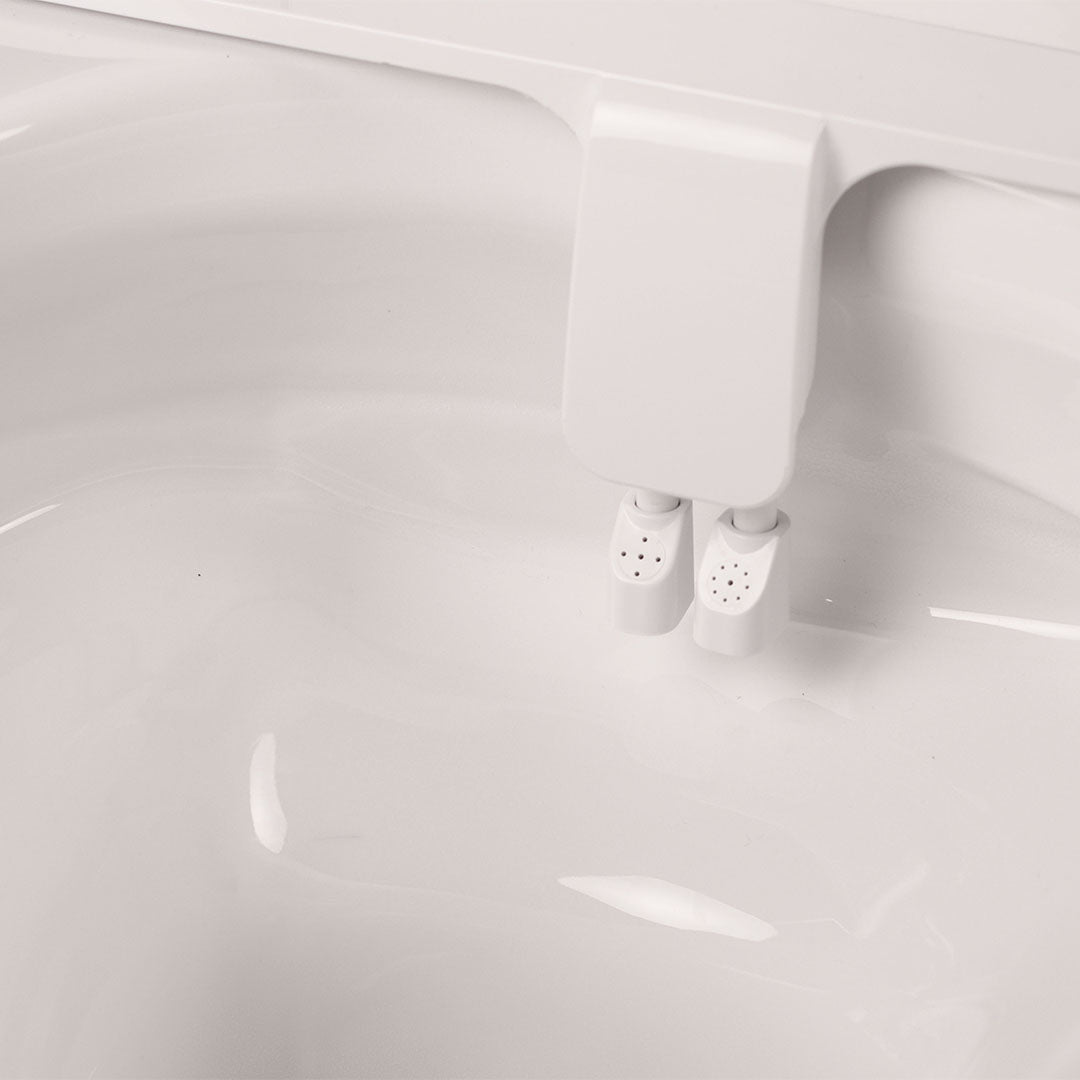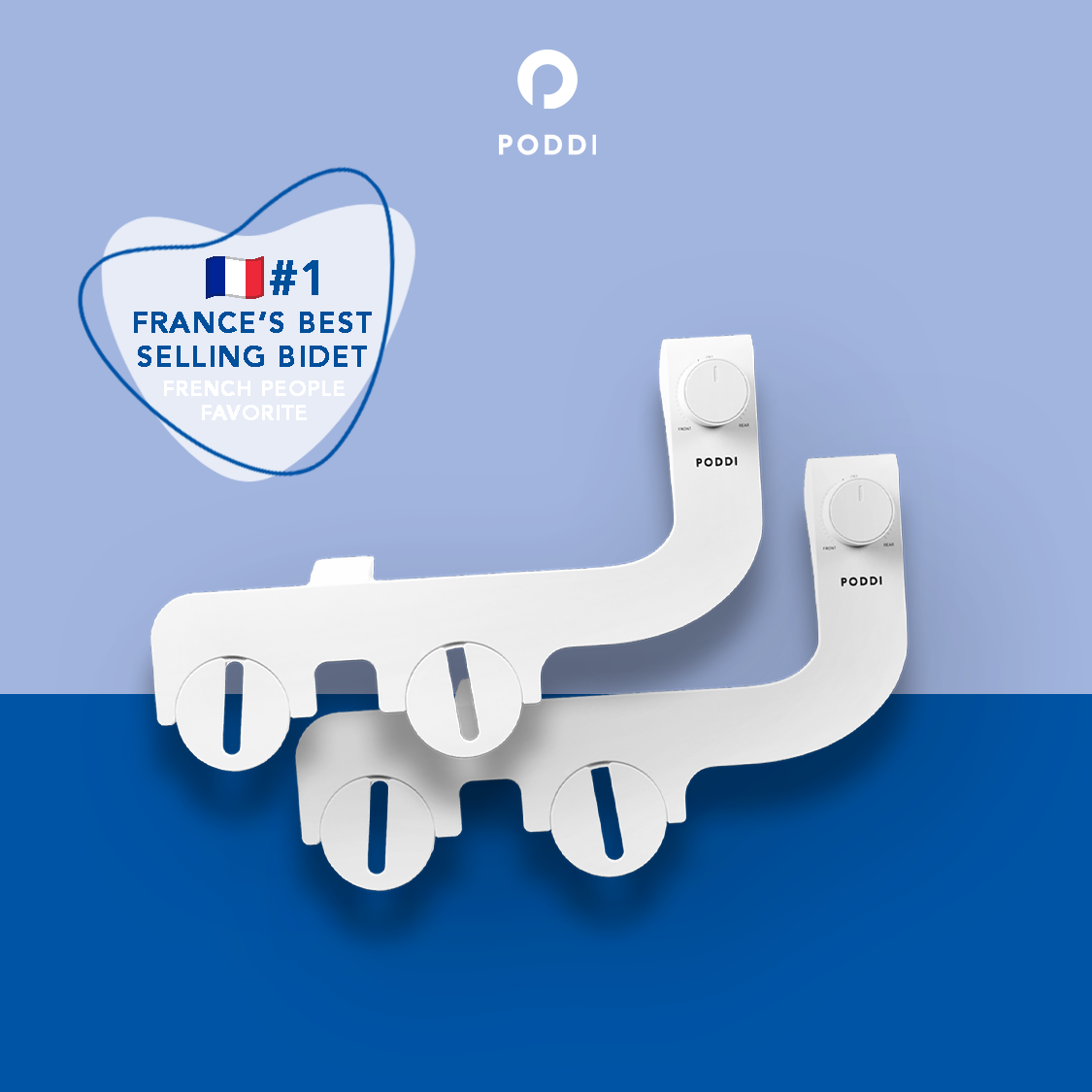 Awesome Service and product easy to install
I double Ordered by accident they corrected the issue and credited my card . I had ?s and they answered the ?s immediately.
Such a simple but HUGE bathroom upgrade
Easy to install and super easy to use. Took me 3 minutes to install on my Toto toilet. I have the fancy electric Toto bidet in other rooms but honestly this is much simpler to use, especially for guests. We put one in all our office bathrooms now.
Love my Bidets
Easy to install and simple to use. The only complaint was that I had to order 3/8" T-valves since the ones that came with my Bidets came with T-valves that would fit on a garden hose.
Great product
Very happy to have finally made the decision to purchase the Poddi bidet. Provides a fresh clean feeling and reduces use of TP. a win - win everyone deserves.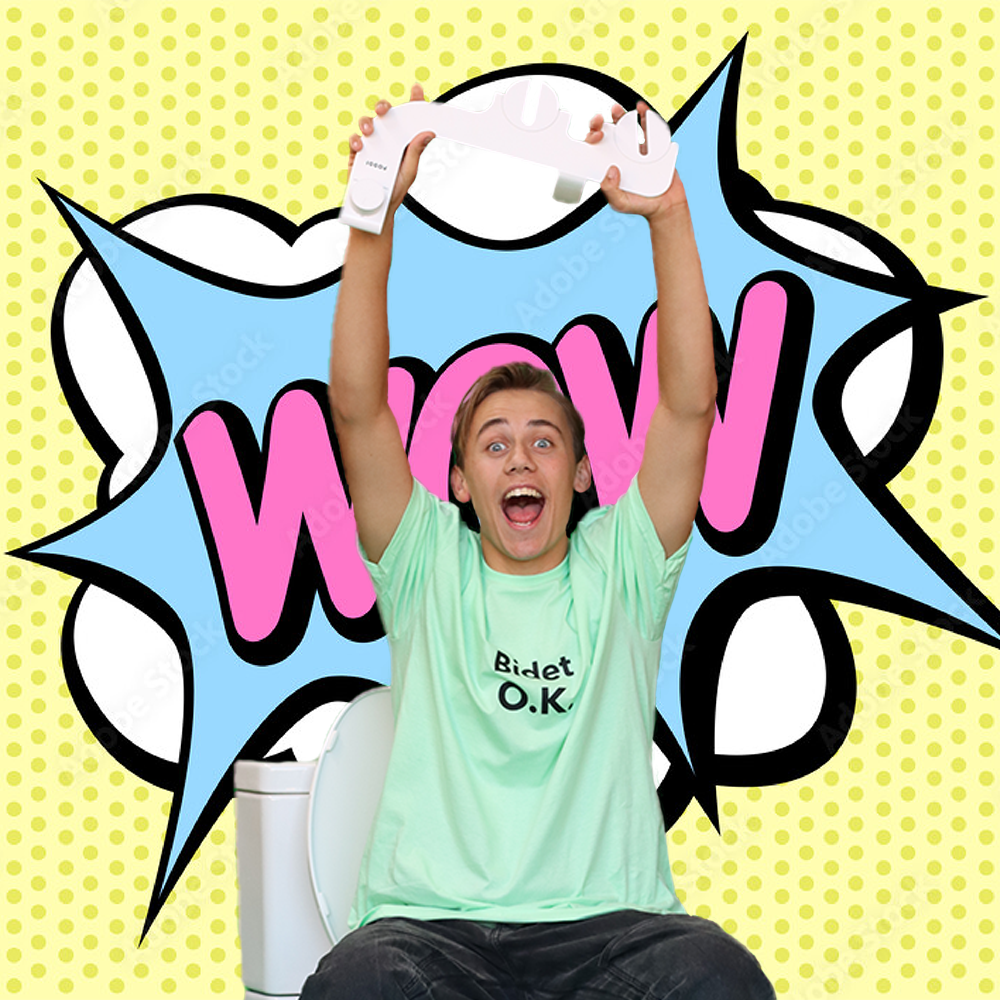 You can do it! 🔧
No plumber needed. Clip it, twist it and wash! A brand new bum in less than 10 minutes.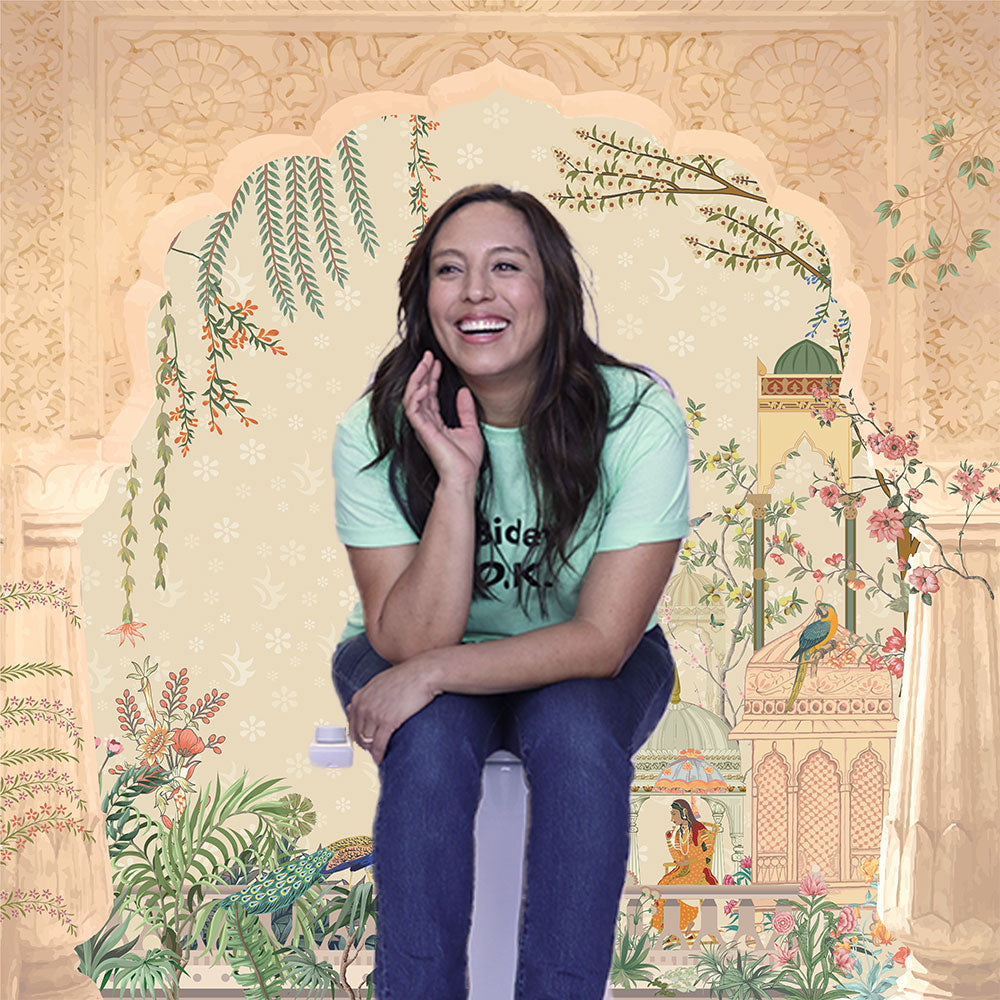 Your 🍑 will thank you
Give your bum the clean it deserves, alleviating UTIs, hemorrhoids, skid marks, dingleberries and more! Bidets are that much better than 🧻.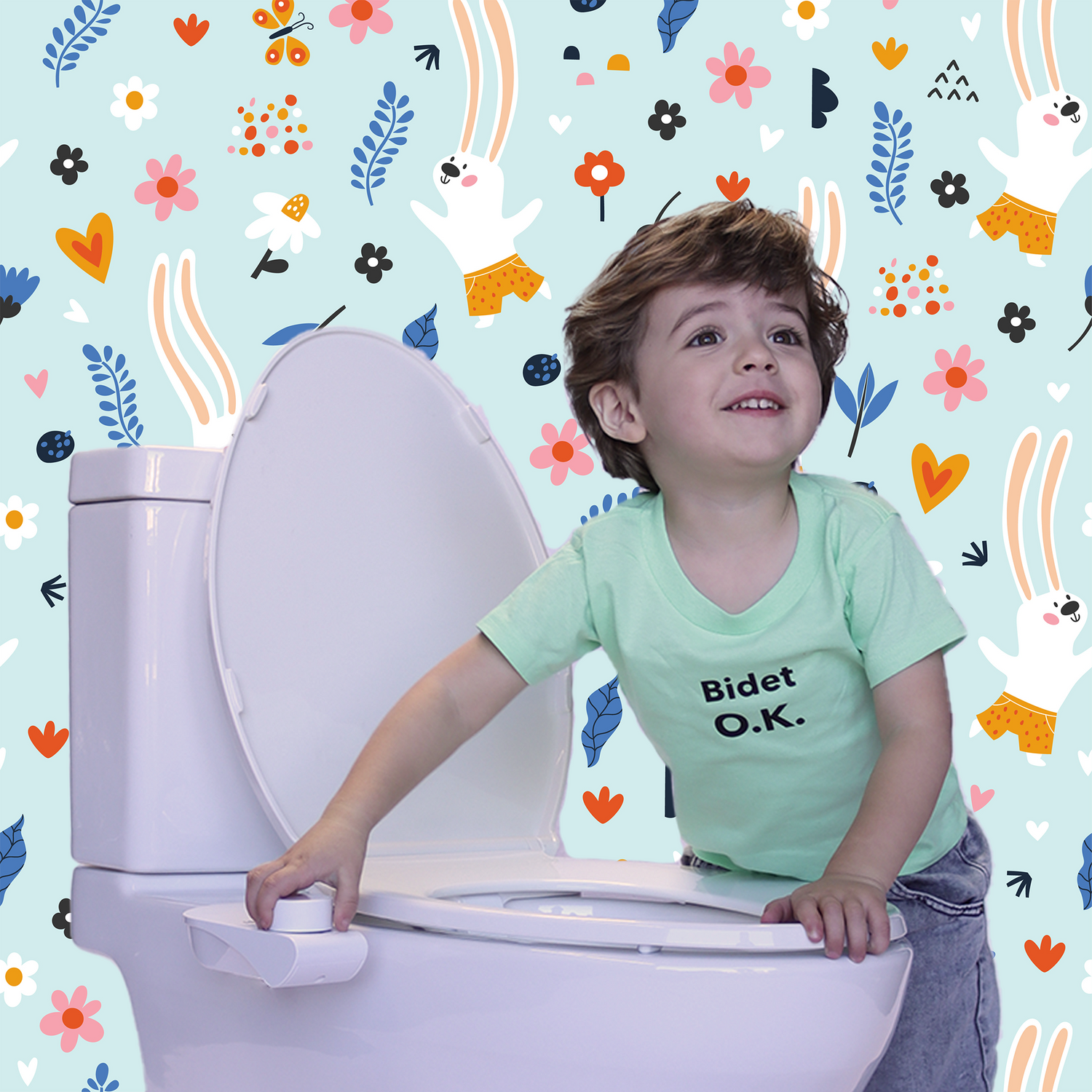 Kids love it too 🥳
PODDI makes potty training fun for kids and a lot easier for parents when you don't have to wipe messy bums. 🙌🏻
Pays for itself.

PODDI helps the average US household save $650 per year on toilet paper.

Gut conscious.

For every PODDI sold, we help fund vital research to work toward a cure for inflammatory bowel disease, and help sustain programs for people living with IBS, Crohn's disease and ulcerative colitis.

Saves the planet.

27,000 trees are cut down every single day to produce toilet paper. Join the movement against deforestation.
FAQ
Is the water PODDI uses clean?

Definitely. It uses the same water that goes to your sink or shower. Never toilet water. Ever.
How do I dry off?

Simply fold 2 sheets of TP and gently tap your bum and surrounding areas and you're done!
Do I need an outlet to use PODDI?

Nope. PODDI only needs water pressure to be activated.
Do the nozzles "get in the way"?

PODDI's washing nozzles only move vertically so no chance of hitting any body parts in the process.
Is it sanitary for multiple people to use the same bidet?

Bidets are actually very sanitary for multiple people to use. The water is sprayed at an angle to where users do not have to worry about dirtying the bidet itself. PODDI's nozzles are fully covered by a protection screen when not used to avoid unwanted splashes. PODDI also features an automated self cleaning mechanism which rinses the nozzle with water before AND after each use. 
Is it safe to rinse off my vagina?

Bidets are safe for female genitalia. The guideline for wiping — go front to back — applies here, too. Use the bidet's front wash feature to spray water from front to back. This helps prevent anything travelling from the anus to the vagina, which is what causes infections.